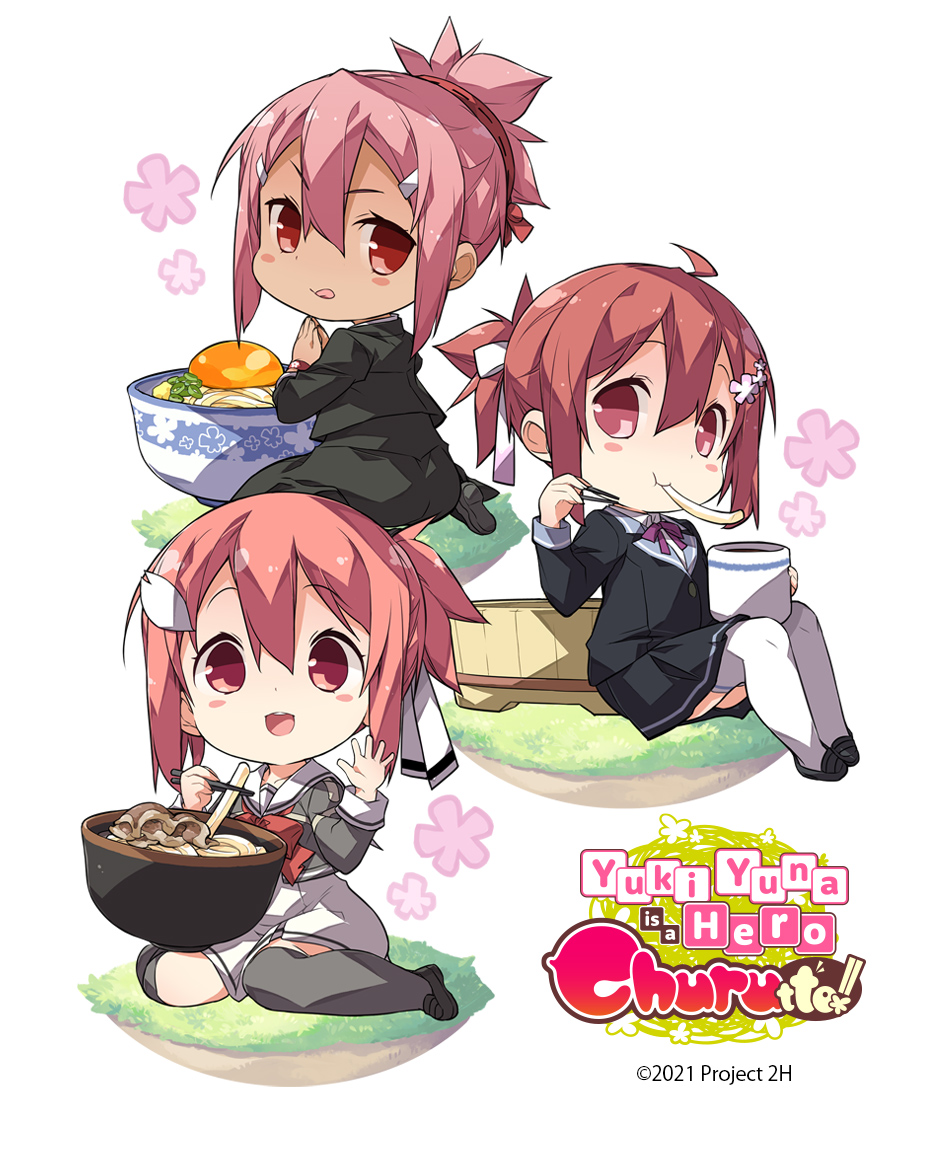 Yuki Yuna is a Hero:Churutto!
Year 300, Era of the Gods.
With the holy tree Shinju in danger, Heroes and Priestesses from across history were summoned to the world inside the tree.
Gathering together in the Sanshu Middle School Brave Hero Club's club room, the army of 27 girls eventually came to be more like a big family.
With their powers combined, club president Fu Inubozaki hopes to create the legendary Brave Hero Club Udon!
Staff
Original Work

Project 2H

Conceptual Planning

Takahiro (Minato Soft)

Director&Animation Character Design

Seiya Miyajima
Series Composition&Screenplay

Haruka

Original Character Design

BUNBUN

Original deformed character design

Kotamaru
Music

Keiichi Okabe / MONACA

Animation Production

DMM.futureworks/W-Toon Studio
Cast
Yuki Yuna

Haruka Terui

Mimori Togo

Suzuko Mimori

Fu Inubozaki

Yumi Uchiyama

Itsuki Inubozaki

Tomoyo Kurosawa

Karin Miyoshi

Juri Nagatsuma

Sonoko Nogi

Kana Hanazawa
Sumi Washio

Suzuko Mimori

Sonoko Nogi

Kana Hanazawa

Gin Minowa

Yumiri Hanamori