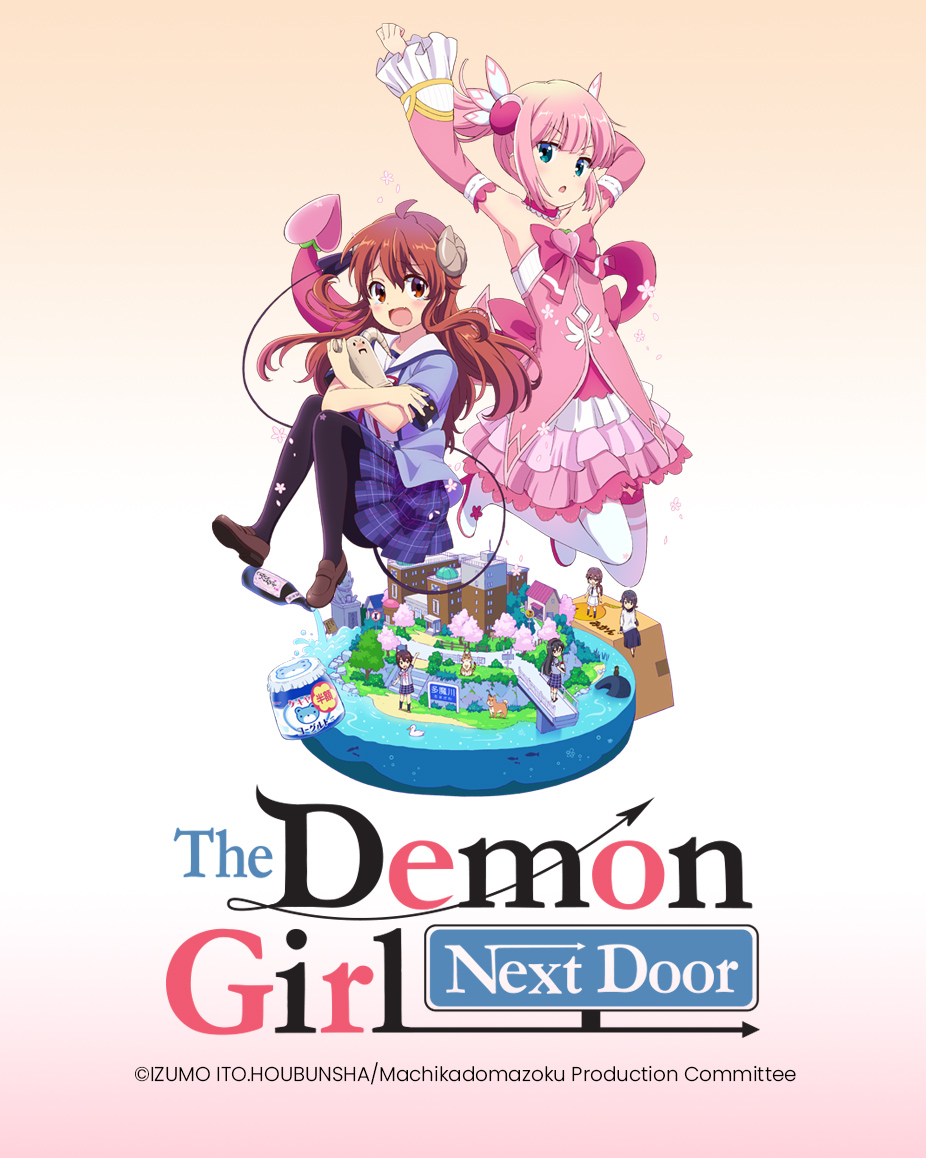 The Demon Girl Next Door
15-year-old Yuko Yoshida is a high school girl living with her family in a low-rent apartment. One morning, she wakes up with magical powers that had been latent until now. Yuko's mother explains that she is of magical lineage and gives her the name "Shadow Mistress Yuko" (Shamiko). She also tasks her with a mission: to bring down the Priestess of Light, another girl with magical powers.
Yuko grows horns and a tail, but her powers are underdeveloped. Still, she must pit herself against her classmate Momo Chiyoda, a powerful wielder of magic. Watch their magical battle as the tables are turned!
Staff
Director:

Hiroaki Sakurai

Story Editor:

Keiichiro Daichi
Character Design:

Mai Otsuka
Animation Production:

J.C. STAFF
Cast
Yuko Yoshida:

Konomi Kohara

Momo Chiyoda:

Akari Kito

Lilith:

Minami Takahashi
Mikan Hinatsuki:

Tomoyo Takayanagi

Anri Sada:

Sayaka Senbongi

Shion Ogura:

Ayaka Suwa
Ryoko Yoshida:

Hitomi Owada

Seiko Yoshida:

Sayaka Ohara
©IZUMO ITO.HOUBUNSHA/Machikadomazoku Production Committee