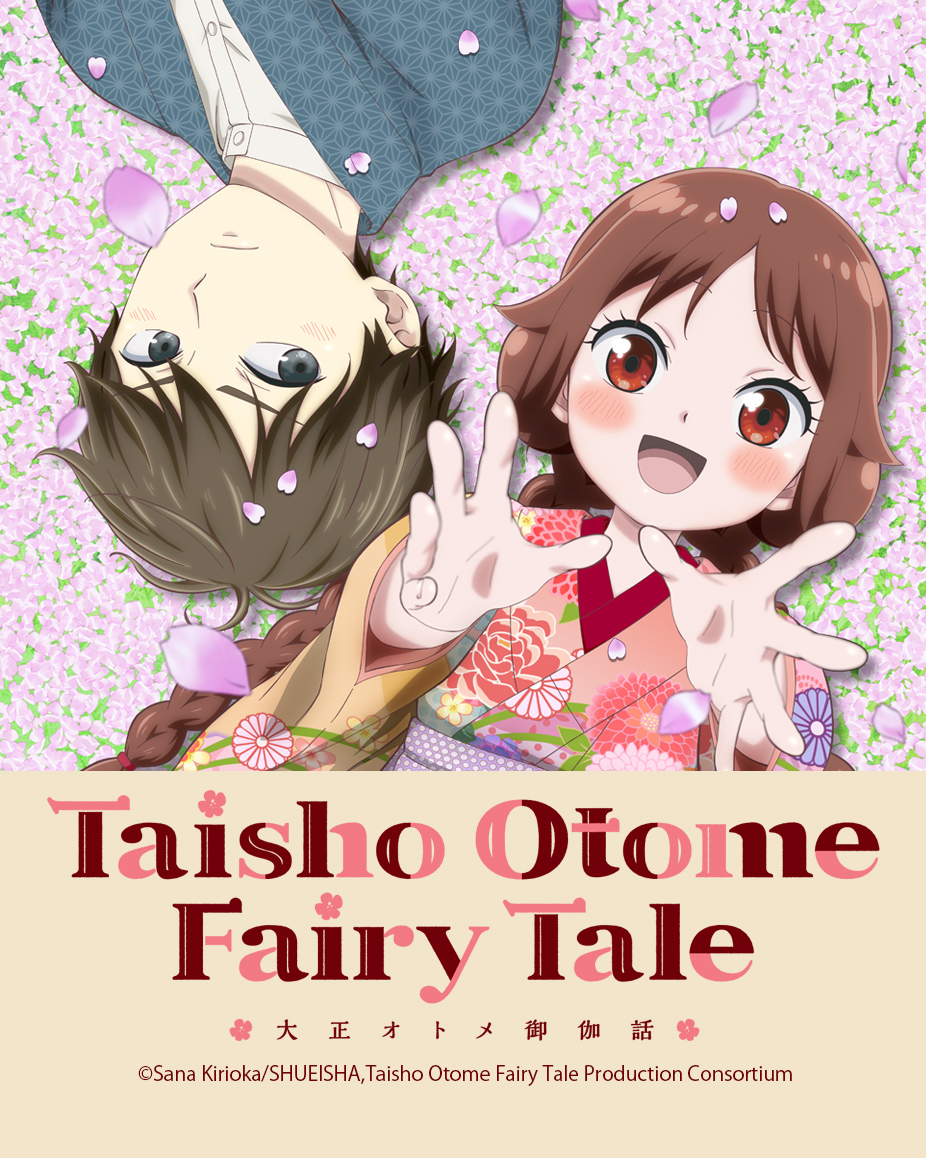 Taisho Otome Fairy Tale
The time is the Taisho era–
Born into a wealthy family, Tamahiko Shima's life was one of privilege until he lost the use of his right hand in a terrible accident, which also claimed the life of his mother.
With his father's expectations for his future now crushed, Tamahiko was sent to live deep in the countryside on the pretense of giving him time to recover – but really to get him out of the way. Gradually, he became so consumed with pessimism that he came to detest the whole world.
Into his life came a girl named Yuzuki.
She was chosen by Tamahiko's father to care for him – as his wife.
Though at first Tamahiko considered Yuzuki nothing but an annoyance, her gentle smile and tender ways gradually led him to open his heart to her…
Will they become husband and wife for real in the end?
A nostalgic Taisho love story now begins!
Staff
Original story:

"Taisho Otome Fairy Tale" by Sana Kirioka(Jump Comics series by SHUEISHA)

Director:

Jun Hatori
Series Composition:

Hiroko Fukuda

Character design:

Mayumi Watanabe
Animation production:

SynergySP
Cast
Tamahiko Shima:

Yusuke Kobayashi

Yuzuki Tachibana:

Saya Aizawa
Tamako Shima:

Yume Miyamoto

Ryo Atsumi:

Chika Anzai
Kotori Shiratori:

Ayasa Ito

Hakaru Shiratori:

Shunichi Toki
Related Products
©Sana Kirioka/SHUEISHA,Taisho Otome Fairy Tale Production Consortium