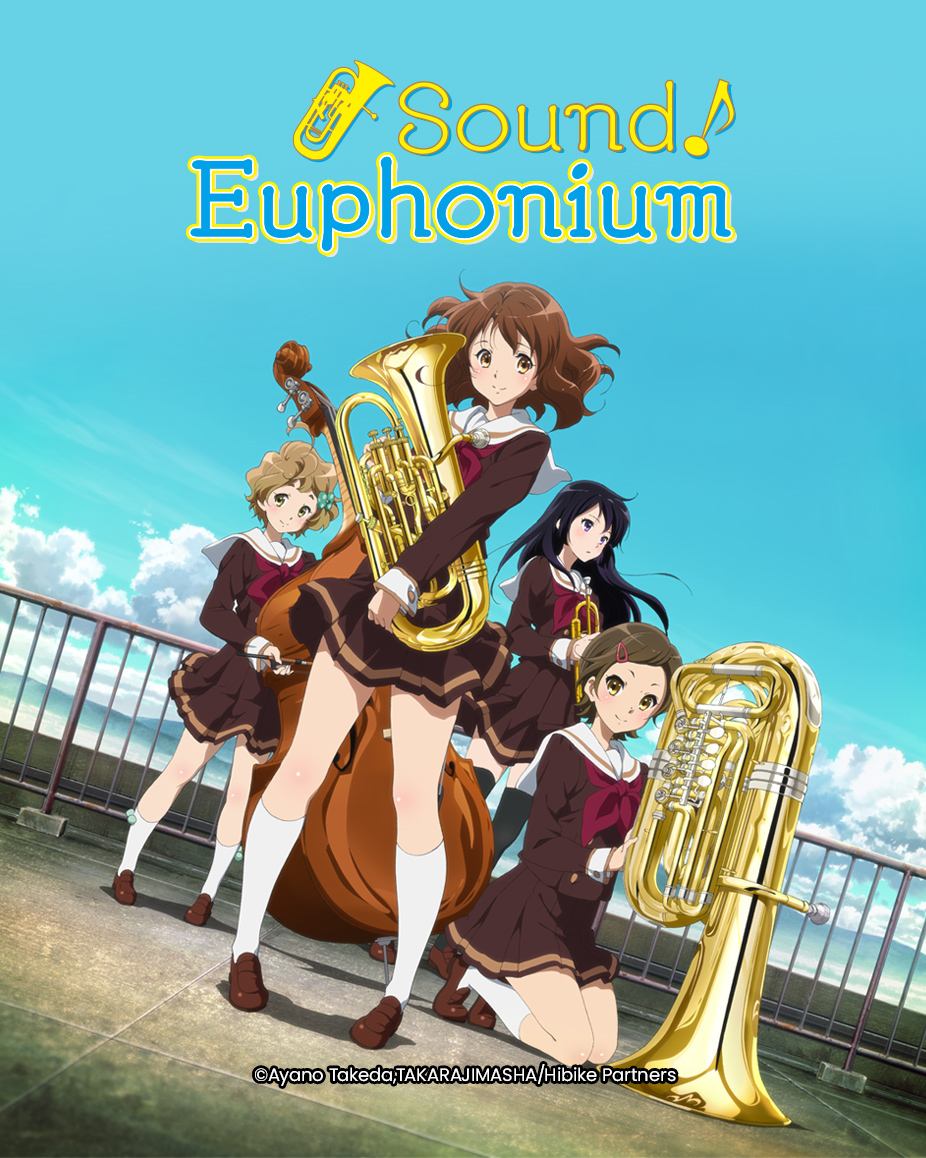 Sound! Euphonium
Done with Tuning?
Spring in the first year of high school.
Kumiko, a member of the brass band in junior high school,
visits the high school brass band club with classmates Hazuki and Sapphire.
There, she comes across Reina, her former classmate from junior high.
Hazuki and Sapphire decide to join the club, but Kumiko can't make up her mind.
She recollects her experience with Reina at a competition in junior high school.
Finding something precious through the activities in a brass band club.
This is a real and memorable story of girls in their youth.
Staff
Original:

Ayano Takeda(TAKARAJIMASHA"Welcome to Kitauji High School Concert Band")

Director:

Tatsuya Ishihara

Writer:

Jukki Hanada

Character Design:

Shoko Ikeda
Production Design:

Naoko Yamada

Art Director:

Mutsuo Shinohara

Colorist:

Takeda Akiyo

Instrument Coordinator:

Hiroyuki Takahashi
Cinematographer:

Kazuya Takao

Sound Director:

Yota Tsuruoka

Music:

Akito Matsuda

Production Studio:

Kyoto Animation
Cast
Kumiko Oumae:

Tomoyo Kurosawa

Hazuki Katou:

Ayaka Asai
Sapphire Kawashima:

Moe Toyota
Reina Kousaka:

Chika Anzai
©Ayano Takeda,TAKARAJIMASHA/Hibike Partners