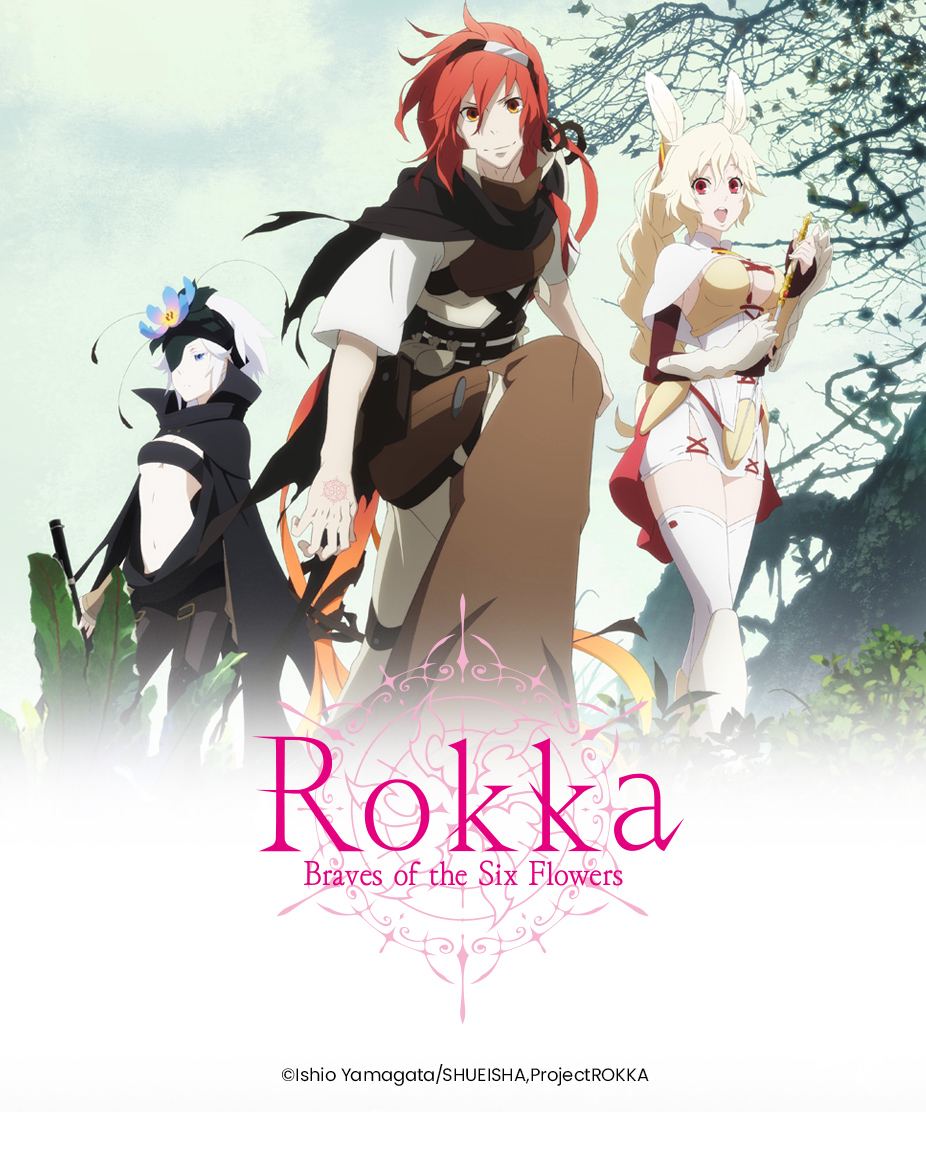 Rokka -Braves of the Six Flowers-
There's an imposter hidden among the 7 braves!
A Mystery-filled Enigmatic Adventure-Fantasy!
Legend says, when the Evil God awakens from the deepest of darkness, the god of fate will summon Six Braves and grant them with the power to save the world.
Adlet, who claims to be the strongest on the face of this earth, is chosen as one of the "Brave Six Flowers," and sets out on a battle to prevent the resurrection of the Evil God. However, there turned out to be Seven Braves who gathered at the promised land…
The Seven Braves notice there must be one enemy among themselves, and feelings of suspicion toward each other spreads throughout the group. And it is Adlet who gets suspected first and foremost.
The beginning of an overwhelming fantasy adventure that brings upon mystery after mystery!
Staff
Original story:

Ishio Yamagata "Rokka- Braves of the Six Flowers -" (Shueisha/DashX)

Director:

Takeo Takahashi
Script:

Tatsuhiko Urahata

Character Design /General Animation Director:

Sayaka Koiso
Music:

Michiru Oshima

Animation Production:

Passione
Cast
Adlet:

Soma Saito

Nachetanya:

Yoko Hikasa

Flamie:

Aoi Yuki
Hans:

Kenichi Suzumura

Maura:

Rina Sato
Chamot:

Ai Kakuma

Goldov:

Kouki Uchiyama
Related Products
©Ishio Yamagata/SHUEISHA,ProjectROKKA