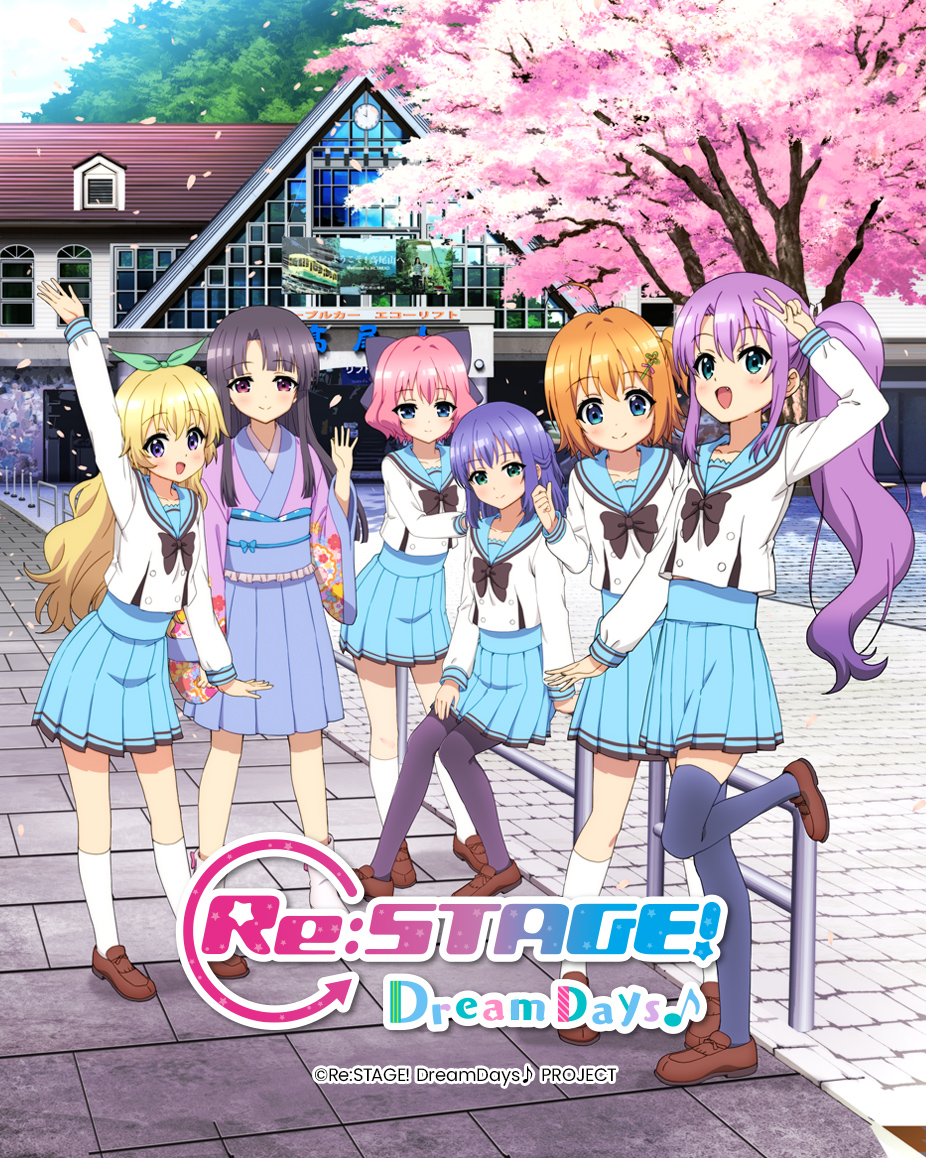 Re:STAGE! DreamDays♪
The Takao middle school branch of Marehoshi Academy. The story begins when a girl transfers to this school. Her name is Mana Shikimiya. Mana, an outstanding singer and dancer who once aspired to become an idol, transfers to the Takao branch for reasons not yet revealed. She looks forward to a quiet, ordinary life but encounters the Traditional Dance Club, which is about to be disbanded. To prevent the club from being disbanded, the members are trying to become idols— With her friends, Mana resumes the pursuit of her dream that she once gave up on.
Staff
Director:

Shin Katagai

Character design:

Motohiro Taniguchi
Original character design:

Tsubasu Izumi

Series composition: Team Yoree:

Yoriko Tomita Yasuko Kamo Tatsuhiko Urahata
Production:

Yumeta Co., Ltd.
Cast
Mana Shikimiya:

Amane Makino

Sayu Tsukisaka:

Akari Kito
Mizuha Ichikishima:

Masumi Tazawa

Kae Hiiragi:

Meemu Tachibana
Kasumi Honjo:

Yuka Iwahashi

Mii Hasegawa:

Yuki Sorami
©Re:STAGE! DreamDays♪ PROJECT