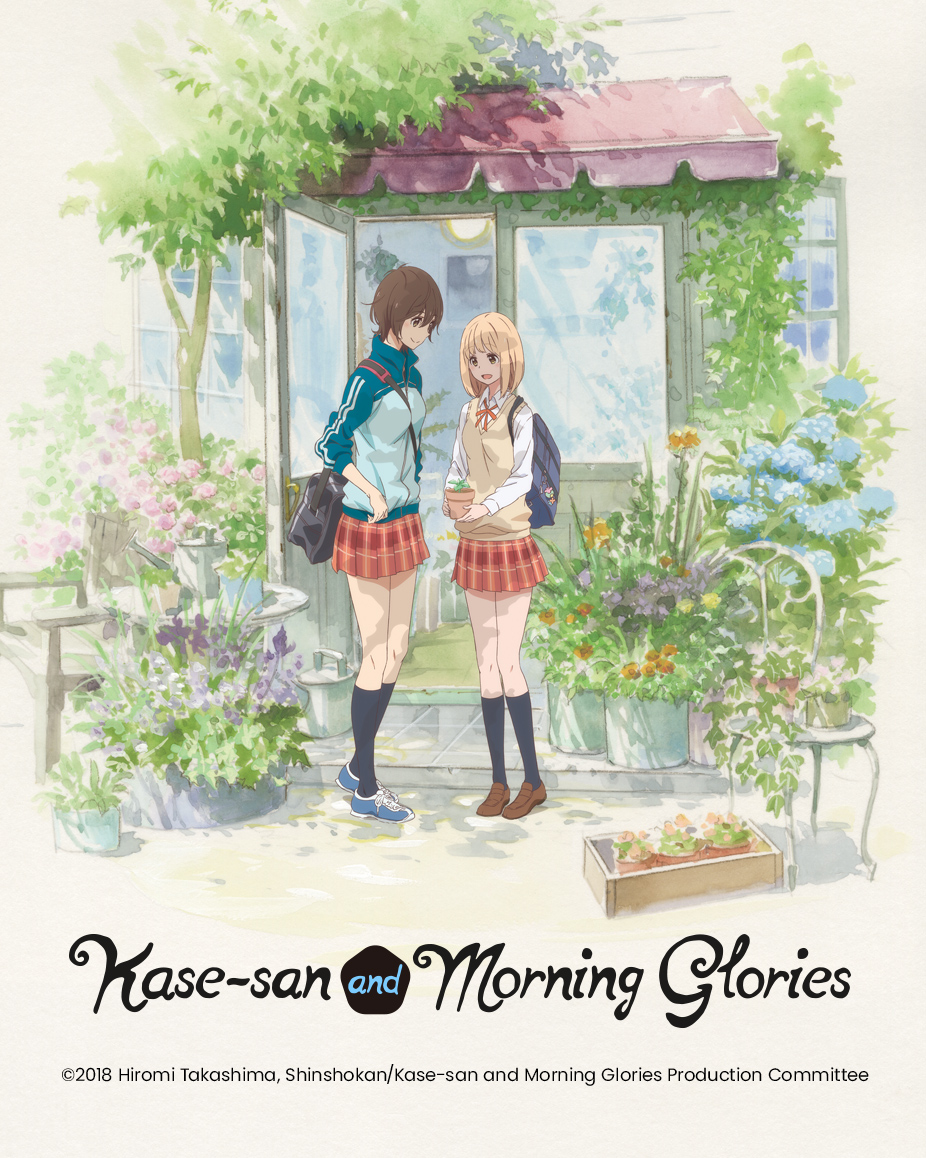 Kase-san and Morning Glories
A universal theme and coming-of-age story of pure, young love.
A story about girls falling in love with girls, and the brilliance of youth and love.
This title will be produced by an A-list staff including director Takuya Sato of "STEINS:GATE" and "WIXOSS Series", Chief Animation Director and Character Designer Kyuta Sakai of "Re:Zero Kara Hajimeru Isekai Seikatsu" "STEINS:GATE" and "Sakura Trick" and animation production by ZEXCS of "Frame Arms Girl" and "Fune wo Amu."
The exciting, heartwarming coming-of-age story is portrayed with beauty, sensitivity and high production quality.
"Please, let Kase-san like me…"
Yamada is a shy second-year high school student on the Greenery Committee.
The beautiful track and field star, Kase-san, is a second-year student in another class.
They've never spoken to each other before, but one day, the morning glory blossoms planted by Yamada draw the two girls closer together…
Staff
Original work by:

Hiromi Takashima "Kase-san Series" (Shinshokan Publishing Co.)

Director / Screenplay:

Takuya Sato
Character Design/Chief Animation Director:

Kyuta Sakai
Animation Production:

ZEXCS
Cast
Yui Yamada:

Minami Takahashi
Tomoka Kase:

Ayane Sakura
©2018 Hiromi Takashima, Shinshokan/Kase-san and Morning Glories Production Committee