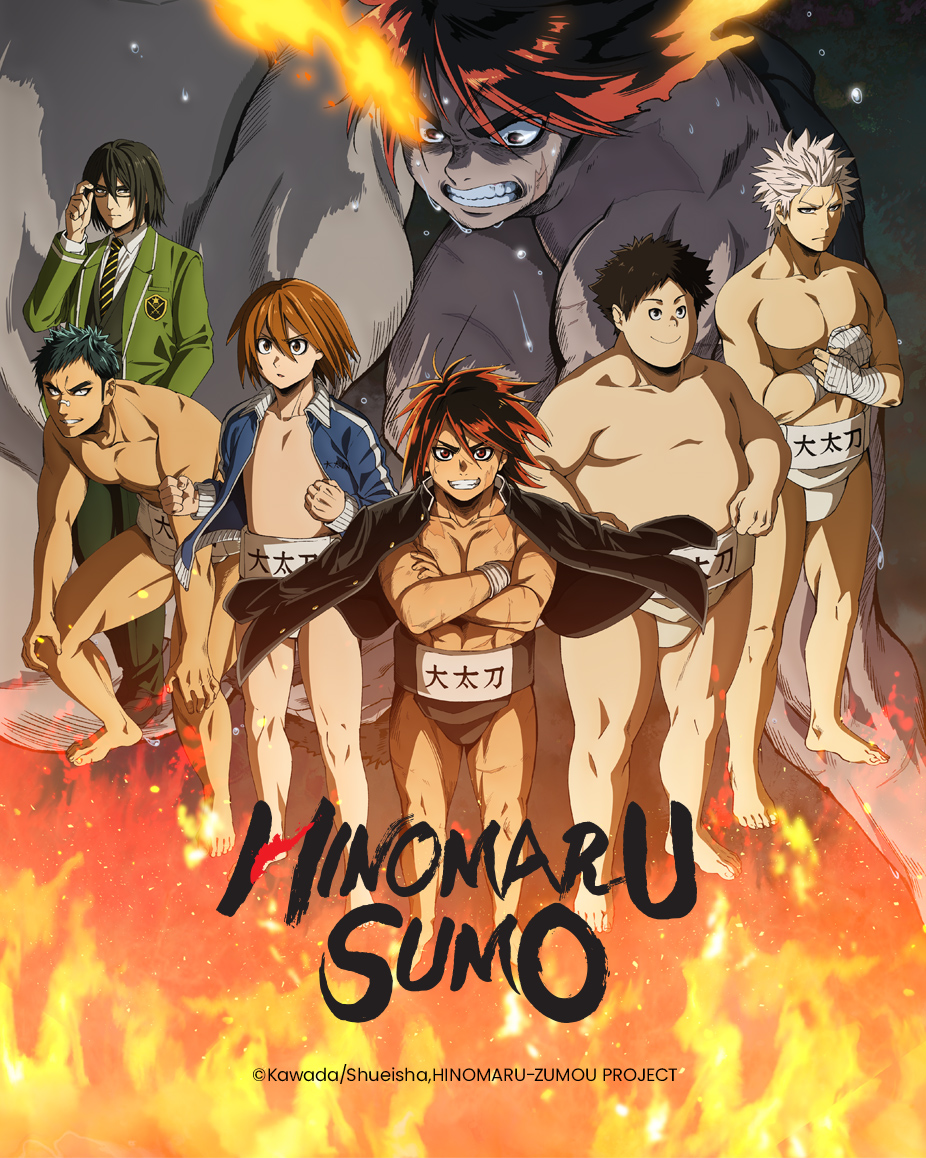 HINOMARU SUMO
Bring it on!
Men in pursuit of their passion – let the battles begin!
An intense and passionate coming-of-age story of "friendship" "hard work" and "victory" as high school sumo wrestlers lay their dreams on the line in heated battle!
Sumo is an ancient Japanese martial art where "bigger" and "heavier" are better. It is one of the few "open class" combat sports.
In the world of high school sumo where athletes blessed with the build and talent are touted as "national treasures", the small-framed protagonist Hinomaru Ushio takes on the name "National Treasure Onimaru Kunitsuna" – one of the five greatest swords forged in Japan – and challenges giants with his less than formidable high school sumo team members. Their dream is to attain the top level in the world of sumo – the coveted rank of "Yokozuna"!
Staff
Original work by:

Kawada "Hinomaru Sumo" (serialized in Shonen Jump Weekly)

Executive Director:

Konosuke Uda
Director:

Yasutaka Yamamoto

Character Design:

Kii Tanaka
Animation Production:

GONZO
Cast
Hinomaru Ushio:

CV Atsushi Abe

Shinya Ozeki:

CV Fukushi Ochiai
Yuma Gojo:

CV Kentaro Kumagai

Chihiro Kunisaki:

CV Takuya Sato
Kei Mitsuhashi:

CV Ayumu Murase

Kirihito Tsuji:

CV Takuma Terashima
©Kawada/Shueisha,HINOMARU-ZUMOU PROJECT