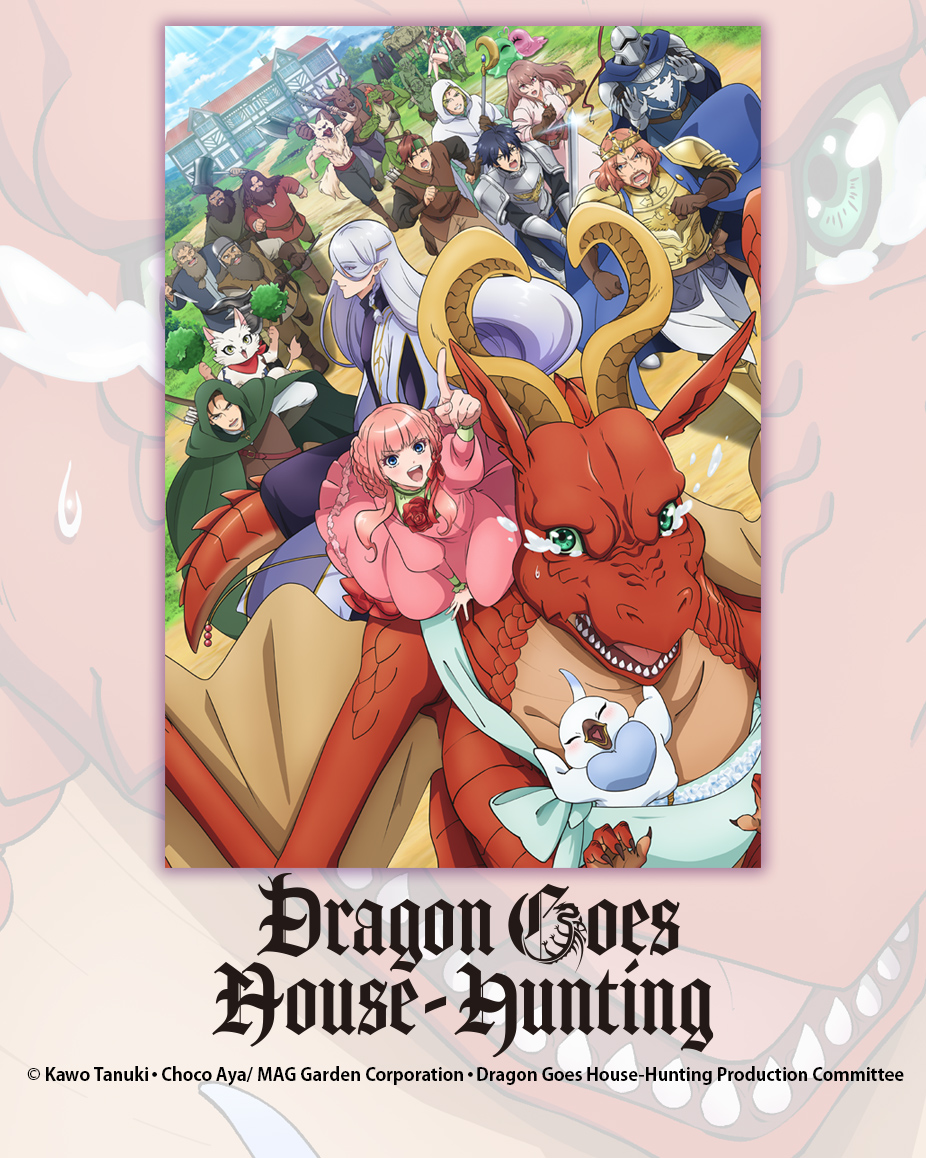 Dragon Goes House-Hunting
Letty is a cowardly young dragon who was disowned by his family.
In order to survive in this vast world inhabited by many different creatures, he decides to set off on a journey to find a house where even a dragon like himself can live peacefully.
On the way, he meets the Elf Dearia, who calls himself a real estate agent.
He rescues Letty from a dangerous encounter with a band of heroes and the two embark on this journey together.
Will Letty be able to find the home of his dreams?
An exciting, new fantasy featuring dragons and demons!
Staff
Original:

"Dragon Goes House Hunting" Kawo Tanuki Choco Aya (serialized in MAG Garden's"Monthly Comic Garden" "MAGCOMI")

Director:

Haruki Kasugamori
Character design:

Shu Shi Yi Shiori Asaka

Music:

Kyohei Matsuno
Music production:

Pony Canyon

Animation production:

SIGNAL.MD
© Kawo Tanuki・Choco Aya/ MAG Garden Corporation・Dragon Goes House-Hunting Production Committee