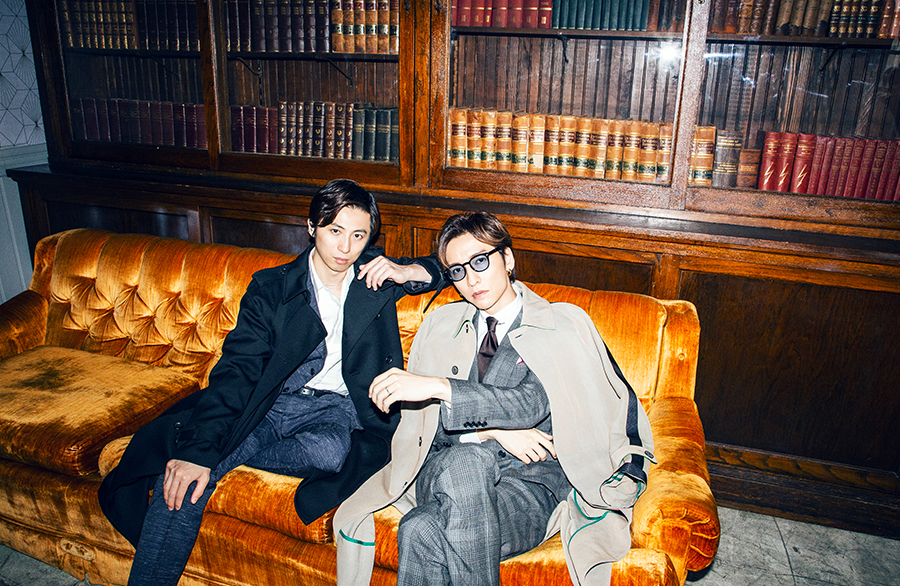 Profile
A band formed in 2000 made up of Ryohei Chiba, Keita Tachibana, and Ryuichi Ogata. In November 2000, they began their weekly Sunday street performances in Yoyogi Park and Shibuya of Tokyo. They became an instant sensation by word of mouth and drew an audience of 8,000 in Shibuya just before they went pro. They made their much-awaited debut on March 14, 2001, with the single "Forever Memories." Their first album, w-inds. – 1st message, was released the same year and ranked number one in the Japanese sales charts. They swept the domestic awards that attested to their stardom in Japan and firmly established their place in the industry. Their annual nationwide tour since 2002 has drawn over 1.65 million spectators in 611 performances to this date (2021).
Their popularity crossed the seas to China, Taiwan, Hong Kong, and other Southeast Asian countries. As of 2021, they have held eight solo concerts in Taiwan, three in Shanghai, and ten in Hong Kong. In Taiwan, they were the first Japanese artist/group with four consecutive albums hitting number one in the overall rankings. In Hong Kong, they have also won numerous awards and achieved an unprecedented feat of winning 12 consecutive Best Sales Release (Japan and Korea) at the IFPI Hong Kong Top Sales Music Awards. In 2015, they were the first male Japanese recipients of Asian Most Influential Japanese Singer at the 19th China Music Award at The Venetian Macao Cotai Arena. They were awarded by the consul general of the Japanese Embassy in Hong Kong for their years of contribution to the promotion of J-POP in Hong Kong and Macao.
From 2017 following their 15th anniversary, Keita Tachibana's self-production of the group shifted into high gear. Pursuing their music as well as new production styles, he composes their songs, writing both the lyrics and melodies, processes mixdowns, and arranges mixes. In May 2020, Ryuichi Ogata left the group. In December 2020, the reborn w-inds. kicked off the new phase of their career with the digital single "Beautiful Now." Celebrating the 20th anniversary of their debut on March 14, 2021, the best album "20XX [THE BEST]" was released. On November 24th, they released their first original album with their new style of the duo, "20XX [We are]". w-inds. is a male dance & song unit whose "wind" continues to blow across the world from Japan.
Ryohei Chiba (vocals) ,Keita Tachibana (vocals)